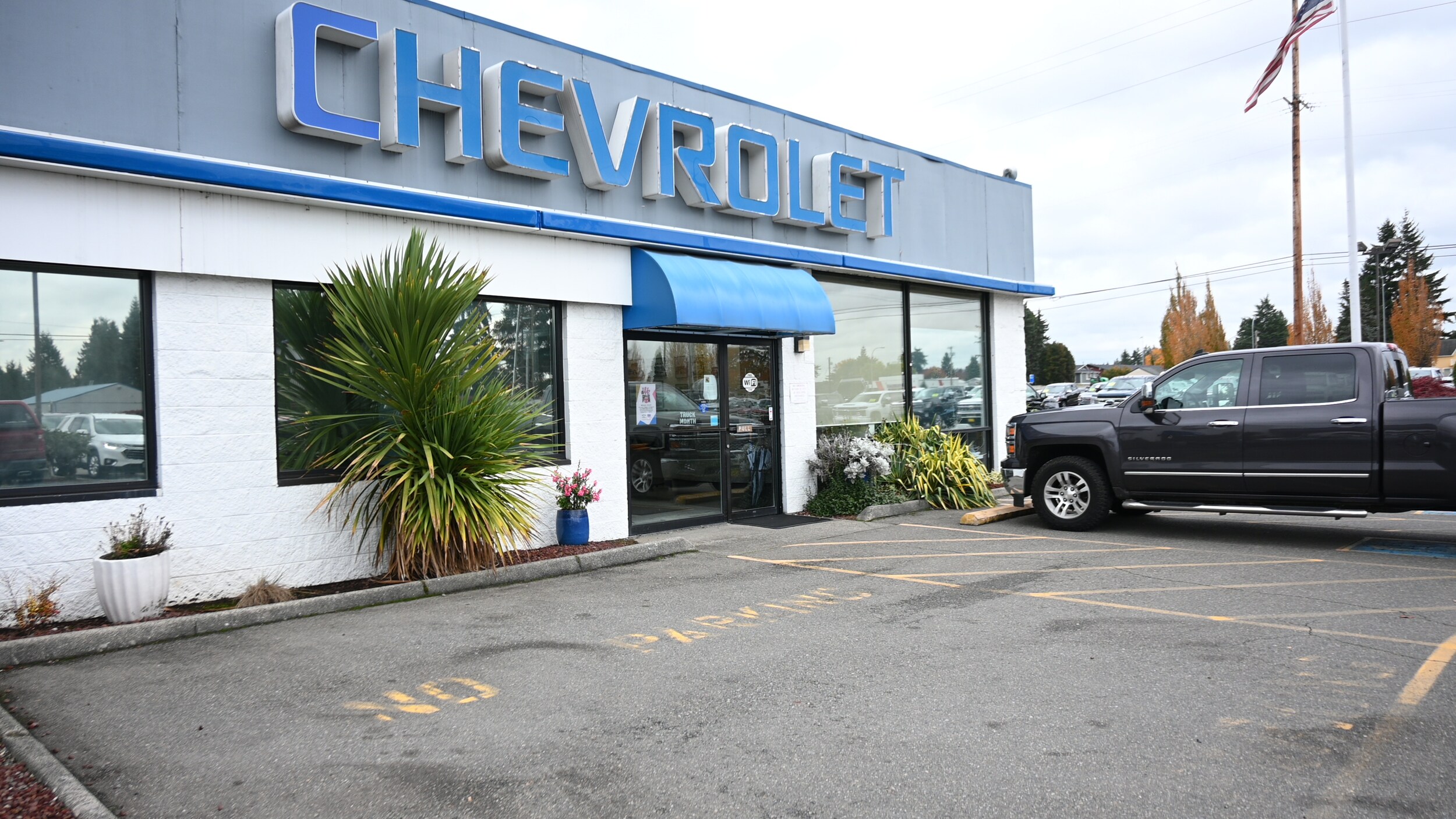 Our Chevy dealer provides new Chevrolet cars, new Chevrolet trucks, and new Chevrolet SUVs for sale to the surrounding areas of Burlington, Tacoma, and Seattle at our Chevrolet dealership in Marysville, WA. At our Chevrolet dealer, we have a vast inventory of new Chevrolet trucks, cars, and SUVs we can't wait to show to our loyal customers! If you're looking for Marysville used cars, Marysville used trucks, or Marysville used SUVs, we have those too at our used car dealership and if you want something in the middle, look at our certified pre-owned Chevrolet inventory! Stop by our new Chevrolet dealership at 6616 35th Ave NE, Marysville, WA 98271 to see our great new Chevrolet cars for sale. Custom order new Chevrolets for sale today to our Chevy dealer today!
CHEVROLET SERVICE CENTER SERVING CHEVROLET PARTS
Our Chevrolet service department is here to help your Chevrolet with whatever is ailing it. Whether it's an annoying squeaky sound to a full-blown breakdown, we're here to help. Our Marysville Chevrolet dealership only uses genuine Chevrolet parts during all of our Chevrolet service tasks and if you're looking to purchase a genuine Chevrolet part so you can do the job yourself, our Marysville Chevrolet parts department would be glad to help you track down the part you're looking for. Our Chevrolet dealer serving Chevrolet service near Seattle can't wait to help you get back on the road! Schedule an appointment today at our Chevy dealership!
We Serve Chevrolet Finance to Get You into a New Chevrolet
For everyone of any credit score, our Chevrolet finance department is here to help you navigate the complicated world of finance at our Marysville Chevrolet dealership. From bankruptcy to a 780, we're here to help you get into the Chevrolet or used car for sale you want to purchase! Let us help you get on the road with either strengthening your credit for a lower rate or finding you the lowest rate through one of our personal relationships we have to get you the best rate possible. Try our online car loan application today! We also have an online trade-in value form to get you an accurate appraisal for your current ride and so you can get the best Chevrolet finance options possible. If you like, you can also sell your car to us online and we'll pick it up for you! There's always an easy way to buy cars from our Chevy dealership.
Our Mission
Our mission at our Chevroled dealer in Marysville, WA is simple: To deliver an unrivaled customer experience. Through our highly motivated, knowledgeable, and caring team of professionals, we pledge to listen and respect your needs. Doing the right thing means more than selling and servicing vehicles. Our progressive attitude means being exceptional stewards of the communities we operate, as well as the environment. It means going above and beyond every day for the people who mean so much to us-our customers.
80 Year of Giving Back
For over 80 years, Kendall Auto Group has given back hundreds of thousands of dollars to local charities that support families, children, and education. Our Kendall Cares program ensures we give back and invest in the communities we serve by providing support to causes like youth development and health care for those who need it. We care about our communities, and we care about those we serve.
Family Owned
The Kendall company has remained a family-owned business since its start in 1937 and the corporate headquarters are based in Boise, Idaho. Kendall Auto Group traces its roots to 1937, when Merrill Kendall became part of the Simmons-Kendall Company, a Ford dealership in Eugene, Oregon. In 1963, Walter DeMartini bought and created Kendall Ford, Inc. The Kendall company has remained a family-owned business since its start in 1937 and will continue to stay a family business treating you like family.
  

    

The Kendall Way
Excellence is our standard. We are empowered to improve our organization, our communities and our customer's experiences through technology and teamwork.
 
      
Kendall Cares
At Kendall, we love to get involved in the things that matter to us and our community. As a family-owned business, we know first-hand the importance of buying, living, and being local.
 
      
Kendall Select
Kendall Select is our way of making sure you have everything you need to make the right decision. That's why we eliminate all the guesswork so you know what's going on at all times.